Support Our Work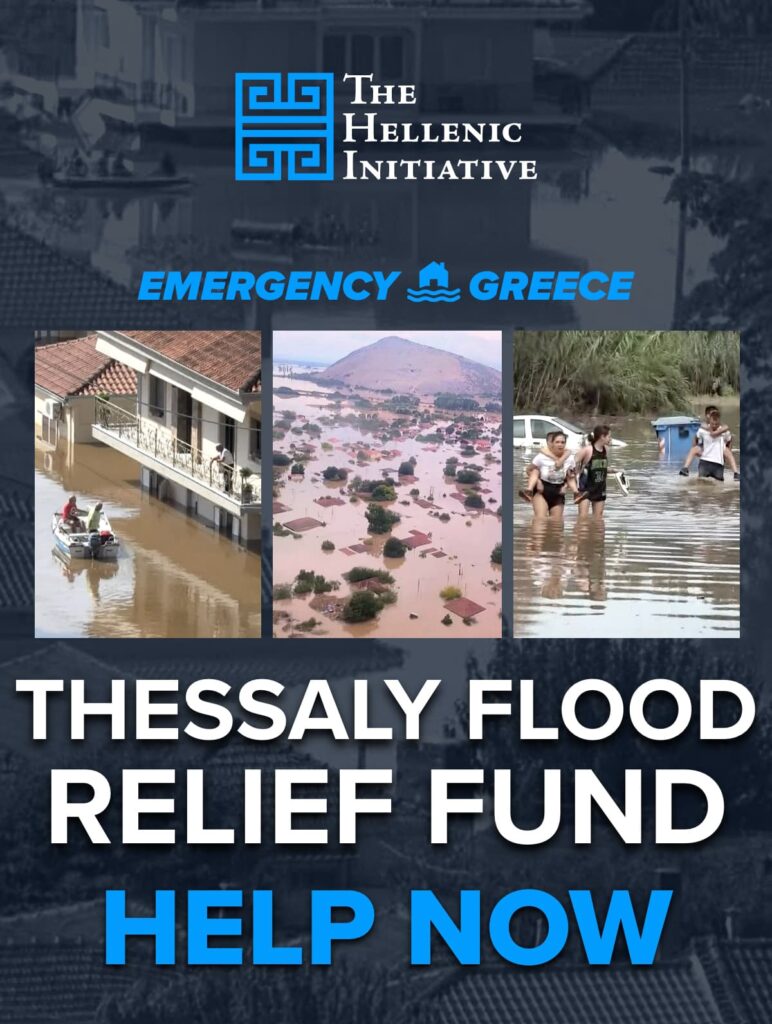 The unprecedented floods that have devastated central Greece has taken lives, destroyed villages, homes and businesses, displaced thousands of people and killed livestock.
It is estimated that an unbelievable 750,000 acres were flooded, 97% of which was arable land. This is raising great concerns regarding food sufficiency.
Please contribute to The Hellenic Initiative Thessaly Flood Relief Campaign helping victims and first responders and our vetted non-profit organizations working to save Greece.
All size contributions are welcomed and appreciated.
If you are based in Canada, please click here
If you are based in Australia, please click here
If you are based in the United Kingdom, please click here
Problems viewing the Donate form above, click here
U.S. Residents: The Hellenic Initiative is recognized by the IRS as a not for profit 501c3 charitable organization. Your donation to The Hellenic Initiative is tax deductible to the full extent of the US law.
UK residents reg IRS: The Hellenic Initiative (UK) is a charity registered in England and Wales (no: 1196224).
Other Ways To Give
Spread the word
on social media