THI/TNH Takeover – Christos Nikas
January 31, 2022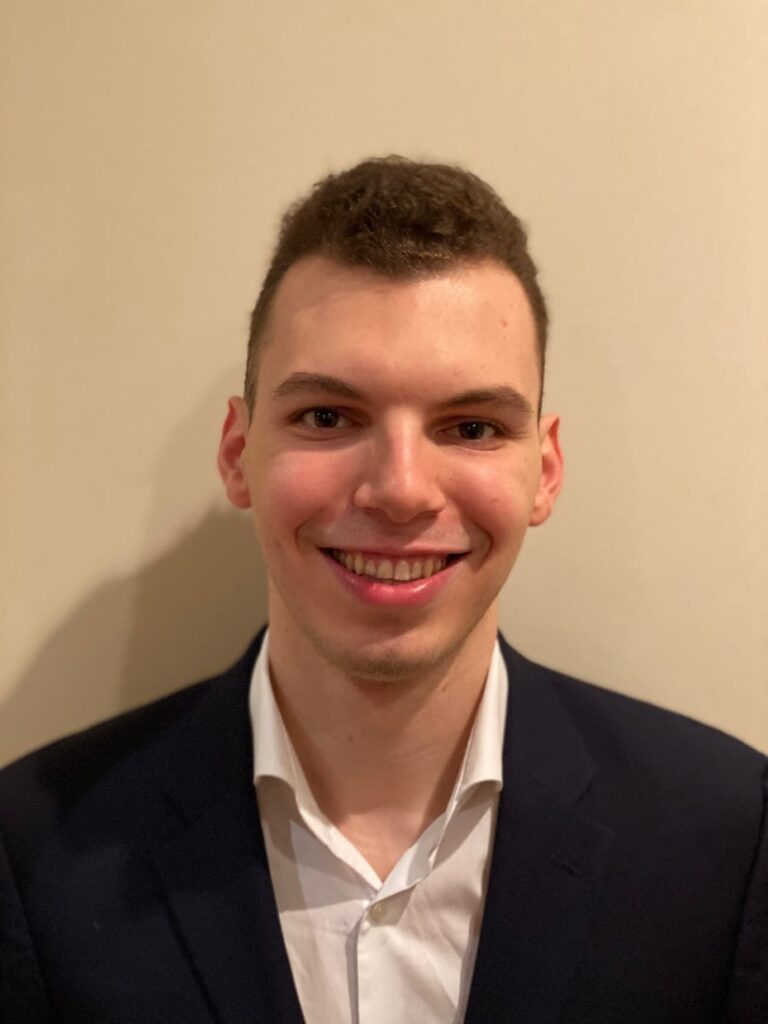 The National Herald and The Hellenic Initiative, have begun a partnership to introduce the NEXTGEN of Greek/Cypriot 'movers and shakers' to the rest of our Diaspora community around the world.
Established to inform its readers about all things related to our homeland and its respective communities throughout the world, TNH is now providing THI's New Leaders (40-years-old and younger), with a new platform to showcase their ideas and to engage their communities in a deeper, more meaningful way while simultaneously building a bridge to Greece and Cyprus. Our next featured New Leader is Christos Nikas. Get to know him below!
Last Name, First Name
Nikas, Christos
Alma mater?
Cornell University
What city do you live in?
Chicago
Where in Greece are you from?
Naxos
Occupation?
Investment Associate
What motivated you to get involved with THI?
THI is where one can contribute to Greece on such a wide spectrum, ranging from direct crisis relief to economic and entrepreneurial development. There is no better place to meet and work with people who have one aspect in common: a true love for Greece.
What do you hope to achieve through THI?
I hope to gain an even better awareness of events taking place in Greece that could benefit from the contributions of THI and Greeks abroad. This way we will mobilize the Greek diaspora to support economic renewal and the creation of jobs in Greece.
Favorite activity to take part in where you live?
Cycling
Favorite place to take your non-Greek friends when they visit you in Greece?
Mykonos
Go-to Greek dish when you're missing the homeland?
Gyros
Favorite Greek product you can find outside of Greece?
Caprice Papadopoulou
Top three people of Greek/Cypriot descent you admire?
Aristotle Onassis
Eleftherios Venizelos
Giannis Antetokounmpo
In addition to THI, how are you involved in/help the Greek/Cypriot community?
I have taught Greek to younger kids and have taken part in multiple charity events with my church.
What is the biggest crisis Greece/Cyprus faces today?
Greece faces a huge brain drain. The younger generations will be motivated to return only if Greece modernizes and funds its universities like the rest of Europe and the United States.
One piece of advice an elder has given you that has proved invaluable?
It takes a lifetime to build a reputation, and five minutes to destroy it.
Favorite quote from a Greek philosopher?
"What you leave behind is not what is engraved in stone monuments, but what is woven into the lives of others." Pericles
One Greek/Cypriot tradition you'll never stop keeping?
Always spending August 15th in Naxos with my family.
How has your Hellenic background helped shape who you are today?
It has made me a global citizen and exposed me to how the foundations of Greek history in education, science, politics, and many other fields shape the world we see every day.
Life Motto?
Carpe diem.