The Hellenic Initiative supports "Desmos for Youth" program through a $100,000 grant
April 10, 2017
The Hellenic Initiative announces its support, for a second consecutive year, towards the "Desmos for Youth" program through a $100,000 grant.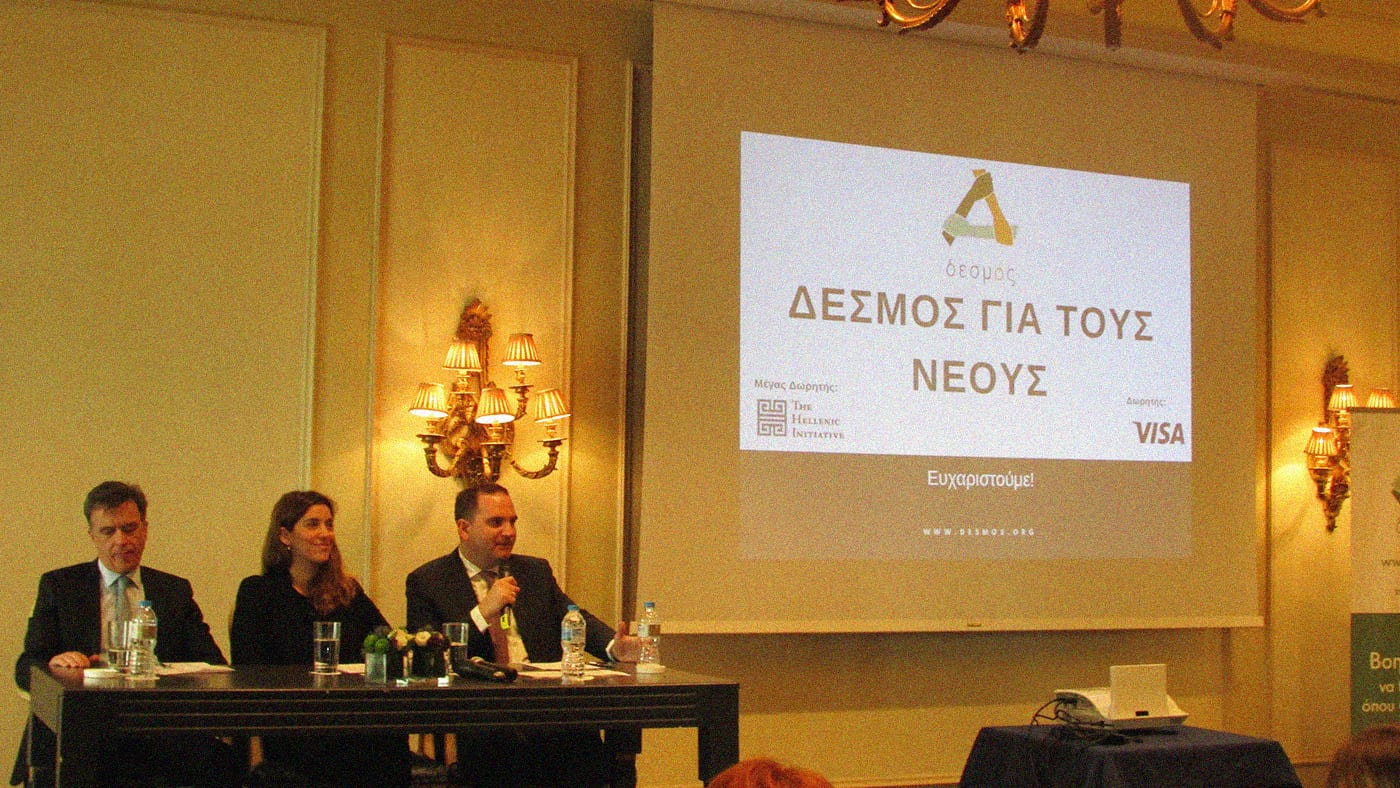 The pioneer program of Desmos, "Desmos for Youth", invites unemployed youth aged up to 30 years and interested charitable organizations to apply for its new cycle. Through the program, at least 8 charitable organizations in Greece will be supported, so as to hire an equal number of currently unemployed youth for one year. The program has a twofold purpose, as the it offers valuable professional experience to youth, while at the same time significantly supports the work of local charitable organizations.
Following the success of the program's first year and driven by its multiple purposes, THI proceeded to a $100,000 grant of crucial importance, ensuring the launching of the program's new cycle. Respectively, VISA proceeded to a €50,000 grant, fundamentally supporting the program. Applications are now open, closing on Sunday, April 30, 2017.
Michael Printzos, THI's Program Director stated:
"Desmos is an important partner of The Hellenic Initiative, implementing with consistency innovative programs and projects, aiming at benefiting a large number of people in need and supporting the work of charitable organizations. We are proud being a part of "Desmos for Youth", an exceptional example of social contribution, as its dual purpose responds to two crucial issues in Greece, youth unemployment and the support of the work of NGOs in the country. This program is in line with THI's mission and scope of work, focusing on entrepreneurship and the support of crisis relief initiatives in the country, so as to build a better tomorrow for everyone".
In order to raise additional funds for the "Desmos for Youth" program and support an additional number of unemployed youth and charitable organizations, Desmos has launched a new online crowdfunding campaign titled "GREECE WORKS!" at www.generosity.com. The campaign's goal is to raise an additional €100,000 until this May, when Desmos will be completing the selection process of this year's program cycle.