Christopher André Marks – Movies, Messages, and a Passion for Greece
April 5, 2022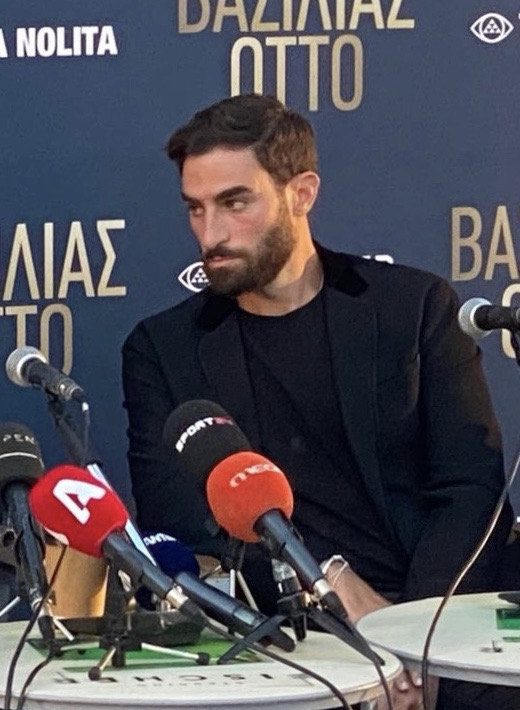 Film makers succeed by making vivid connections. Christopher André Marks is an award-winning Greek-American director based in New York and on March 23 his new documentary 'King Otto' premiered to thunderous applause at the Museum of Modern Art in Manhattan – and he connects its themes with the Hellenic Initiative. 
The movie is about the miraculous triumph of the Greek National Soccer team at the Euro Finals in 2004, and the viewers cheered each goal like they were watching them for the first time. But they were not just reliving a triumph, they were sharing a vital feeling – and one that Christopher also associates with The Hellenic Initiative and it's slogan 'Oli Mazi'. 
"Together, we are stronger – that is one of the messages of our film," Christopher said. "It is one of the messages promoted by Mr. Rehhagel," the German coach known as 'King Otto' who was brought in to rebuild the Greek national team. "That is how the team was so successful in pulling off this miraculous achievement, how they banded together. They stopped looking at what divided them and focused on what united them, and that is something that THI is doing by bringing everyone together."
Quoting another THI motto, Christopher said "Greeks helping Greeks' is also what we need," as the Hellenic Diaspora not only helps stimulate economic recovery but contributes to building a New Greece by conveying know-how and confidence – and changing mindsets, again, like King Otto. 
Christopher was already a THI supporter when he had a conversation with past Executive Director Peter Poulos in London at an annual Gala. "I told him I am a big supporter of what THI does, and that it feels like they have really interconnected Hellenism in a great way."
Born in Chicago – where most of his family lives, and raised in northern California – in the Bay Area, Christopher has been living in Manhattan "since I went to NYU for film school – but in the last six years I have also been living between Athens and London which was convenient for making King Otto.
Christopher is a big soccer fan, and he said the fire for the film "was lit when Greece made the world cup in 1994. My family went to the games." He was also immersed in sports media since his family had a Spanish media company that was connected with the Major League Soccer (MLS). "Their radio station did the play-by-play in Spanish and partnered with local MLS teams and I would go to games and events growing up." He also followed Greek pro soccer. 
The dream was born after he released a film for ESPN's 30 for 30 documentary series and was participating in a panel at the SXSW – South By Southwest film festival. "Someone said, 'there are no good international sports stores anymore. Everything is already done,' and I said 'well, that's not true. The Greeks" – who were 100 to 1 outsiders – won the Euro with a German coach and that was one of the great cultural unity stories that has not been told on the Big Screen."
When someone said that it would entail spending a lot of time in Greece, he said "'well, I'm Greek. Let's make it happen,' so I set out to make this story and four years later, we're here."
Production was as much an international challenge as the Greek victory. "It took four years, which is how long it took the team to get there. The editing was in London, the archival material was in Germany, the producer is from London, I'm from New York, the crew is in Athens. With cultural and language barriers it felt like what the movie was about. Otto Rehhagel didn't speak the team's language and there were other cultural issues up front – they had overcome that, just like we did."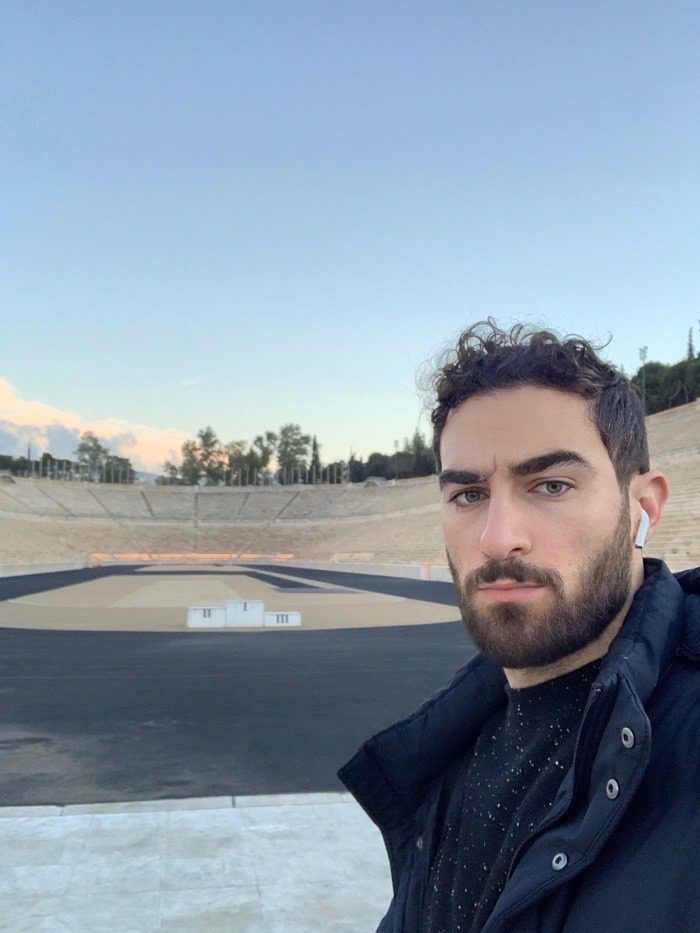 He is currently working on a feature film shooting in Greece, which he said, "is now welcoming a lot of foreign productions – it's staring to emerge as a movie hot spot." It took a while from Greece to pick up on what needed to be done, he said. In years past, Christopher would think "we need to be promoting Greece – we have the most beautiful country in the world, what are we doing?"
"They are now giving tax breaks, which is great because the international film community hasn't seen Greece so much on screen and now that's changing," he said. Indeed, such projects are priceless advertising for Greek tourism. 
As with other recent reforms and initiatives in Greece, "there are already tangible results, tangible correlations – people are seeing these films and they want to go experience that place," he said. 
"Promoting Greece in the right way," is important to him, and he loves attending THI's events because "they are for a great cause –  I am honored to be a part of it now and I want to help support them going forward."
He believes, "The Hellenic Initiative has a unique brand that attracts both young professionals through the New Leaders as well as the more established Greeks from all fields. They are doing that internationally with their events. People enjoy the events and coming together."
And he values THI's forward thinking. "New Leaders – a lot of my friends are part of it … its one of the great connectors" in the Community. "THI does a great job cultivating youth and the next generation and building a sustainable infrastructure for Greeks to work together, to network – and also promote the ideals of Hellenism." 
That is another element of his movie. King Otto premiered on March 25 nationwide in theatres and all digital platfoms.