#THIEntrepreneurship
Entrepreneurship
Igniting a new generation of heroes
Entrepreneurs are critical to economic recovery and renewal — they are creating opportunity today and providing role models to change the hopes and aspirations of a new generation.  By reigniting the Greek entrepreneurial spirit we can unleash a wave of innovation and creation, slowing the "brain drain" of young professionals by giving them a reason to stay in Greece and transform ideas into successful businesses.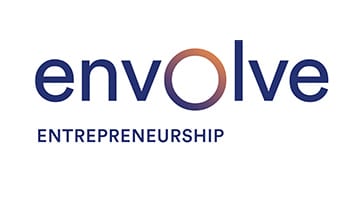 Envolve Entrepreneurship offers 360° support through access to Education and Resources, as well as support, through its Award programs.
Envolve Entrepreneurship Awards offer interest-free funding, mentorship and business support services to experienced or first time entrepreneurs based in Greece, The Bronx, New York and Miami – Dade County in the USA.
Beginning in 2018, the Envolve Entrepreneurship Award Greece (formerly the Hellenic Entrepreneurship Award) will be open to all new Greek businesses. Formerly, the Hellenic Entrepreneurship Award was founded by the Libra Group, on behalf of The Hellenic Initiative, in 2012. It was born out of a belief that entrepreneurship should be accessible to all – whether within a thriving economy or during a recession. Motivated by faith in Greece's intrinsic creativity, grit and determination, the initiative aimed to inspire and champion established and new entrepreneurs. Its impact in Greece demonstrated how the targeted provision of education and resources can empower entrepreneurs.
Since its inception, the entrepreneurship award has awarded 19 winners, who are active in 14 different business sectors and have contributed to the Greek economy by attracting investments of over €19,000,000, while the total evaluation of these enterprises exceeds €50,000,000. To date, the entrepreneurship award's efforts in Greece has been extended to more than 20,000 people across Greece, through seminars, interviews and webinars.
More information is available at www.envolveglobal.org.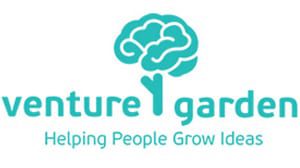 VentureGarden is an entrepreneurship education program designed to foster more – and more successful – entrepreneurs across all economic sectors. The program addresses two important gaps in the entrepreneurial support landscape in Greece: training to translate an idea into a viable business plan and intensive mentorship to implement the plan and build a revenue-generating business.
VentureGarden is a partnership between THI, the ALBA Graduate Business School at the American College of Greece in Athens and Anatolia School of Business at the American College of Thessaloniki and will support emerging entrepreneurs in Athens and Thessaloniki. For more information go to www.venturegarden.gr.
To date, 252 budding entrepreneurs have participated in Athens and Thessaloniki, with an additional 124 in 4 satellite programs (Kalamata, Kavala, Korinthos, Volos).