THI/TNH Takeover – Nicole Vournazos
August 9, 2023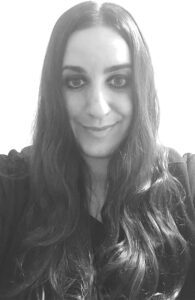 The National Herald and The Hellenic Initiative have begun a partnership to introduce the NEXTGEN of Greek/Cypriot 'movers and shakers' to the rest of our Community around the world. Established to inform its readers about all things related to our homeland and its respective communities throughout the world, TNH is now providing THI's New Leaders (40-years-old and younger), with a new platform to showcase their ideas and to engage their communities in a deeper, more meaningful way while simultaneously building a bridge to Greece and Cyprus. Our next featured New Leader is Nicole Vournazos. Get to know her below:
Last Name, First Name
Vournazos, Nicole
Alma mater?
Emory University, University of Oxford
What city do you live in?
Belmont, MA
Where in Greece are you from?
My grandparents are from Kastri, Andros, and Chios.
Occupation?
Founder/Developer: developing online small businesses. I previously worked at Google for almost a decade.
 What motivated you to get involved with THI?
I enjoy connecting and advancing the Greek Community; it is great to see THI play such a pivotal role in this space across so many different initiatives. The work THI is doing, such as helping Greek entrepreneurs, is really fantastic.
What do you hope to achieve through THI?
I am excited to continue to grow the work the team is doing by providing additional mentorship, community-building events, and resourcing.
Favorite activity to take part in where you live?
I've played tennis for 15+ years! I love the community of people it brings together. Coffee with close friends, though, is still my favorite activity.
Favorite place to take your non-Greek friends when they visit you in Greece?
Go sailing and get out on the water!
Go-to Greek dish/drink when you're missing the homeland?
Freddo Cappuccino/Trigona
Favorite Greek product you can find outside of Greece?
Moustokouloura and Spitiko Ladi
Top three people of Greek/Cypriot descent you admire?
Vangelis Koukis for his work in Greece as a tech mentor/professor
Marily Nika for her work with Greek Community and Tech
Niko Bonatsos for his work with the Greek Community and Tech/VC
In addition to THI, how are you involved in/help the Greek/Cypriot community?
I volunteer across a number of organizations – it's great to give back.
What is the biggest crisis Greece/Cyprus faces today?
Red tape and resourcing.
One piece of advice an elder has given you that has proved invaluable?
"Don't let the jerks get you down"
Favorite quote from a Greek philosopher?
"Know thyself"
One Greek/Cypriot tradition you'll never stop keeping?
Making tsoureki with my Mom on Holy Thursday.
How has your Hellenic background helped shape who you are today?
My Hellenic background has been an incredibly supportive group via scholarship, mentorship, friendship. I feel lucky to have a community around me that has always held me up. I want to continue to do the same for others.
Life Motto?
Have fun and don't forget to laugh along the way!