Petrocheilos: Finding the Ideas, Building the Dreams
April 27, 2021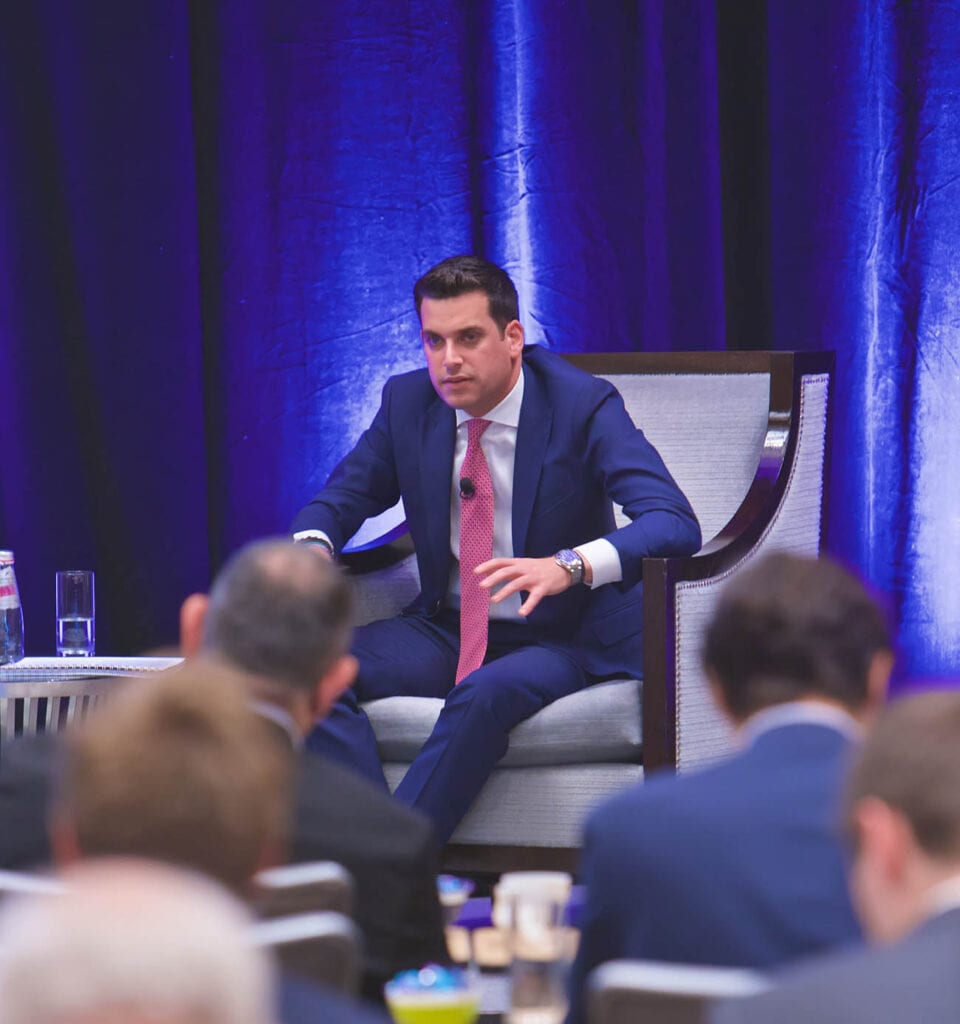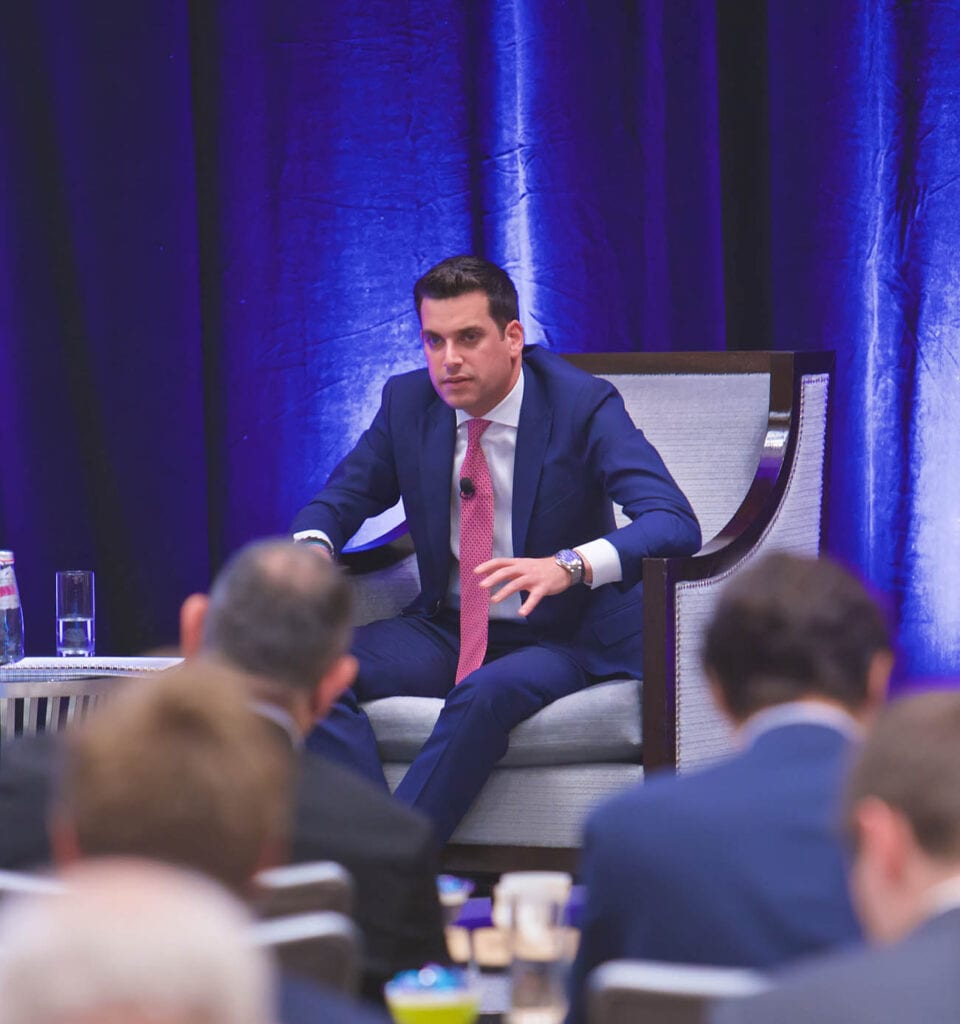 If you find yourself in a place where brilliant ideas are buzzing around – a hive of geniuses bursting with potential – bet on the Greek in the crowd to build the net that captures success. 
The Catalio Capital Management private equity fund is such a net, a multi-strategy investment firm focused in life sciences created by George Petrocheilos and Dr. Jacob Vogelstein to invest in breakthrough biomedical technology companies. 
George, the Co-Founder and Managing Partner, hails from Athens, and went to the U.S. in 2009 to study at Johns Hopkins University. He had a plan, but John Hopkins is one of those places that turns the best of plans inside out – in a good way. 
His story has a familiar beginning, but his imagination found him a unique destination.  With roots in Rethymnon, where he goes every summer – his love for his family, Crete, and Greece are the constants in his life – he was provided a dependable path to the future by his father, who is a successful real estate developer.
"He wanted me to work in the family business, and I wanted to do that … but when I came to the U.S. I changed my mind, persuaded by the American ideal of 'making it on your own.'"
"As I was thinking about the strengths of Johns Hopkins – the number one research institution in the world – I became fascinated by the entrepreneurial aspects of translating basic research into commercial applications," he said. 
Shifting from studying civil engineering to financial economics enabled him to dive into the biomedical innovations happening in academia.  
Ordinary people know what to do next by looking and listening, but to really grasp what you hear and to see not just things but possibilities, you need intuition and vision. Possessing those in abundance, all George had to do was look around and talk to people. 
"You walk on campus and there's all these Nobel prize winners" and everyone is talking about their revolutionary work. I started reaching out to the PI's – the primary investigators – and networking with people 30, 40, 50 years older than me. I said, 'I know you won the Nobel Prize and I would love to get to know what you are working on now."
He was fired up not by mere curiosity but a thirst to bring together those ideas in successful endeavors – George became a builder as his father intended after all, constructing not edifices but successful cutting edge companies. 
And he began with a traditional builder's task. "I started surveying – the campus." His intuition told him what to look for: "a combination of people – the older, successful people and the up and comers, because you need both – and I saw this was a gold mine – an untapped goldmine because not many people would come down to Baltimore and spend time in the corridors of John's Hopkins looking for new investment opportunities. Then I started reaching out to different labs all over Hopkins."
He told them he could be the 'permanent capital' that would take their innovations from laboratory benches to commercial applications.  
"Today I do this all over the United States – Harvard, Stanford, MIT, Rockefeller University." George has offices and residences in Baltimore and New York.
"While doing this I came up with an interesting concept: To create the first private equity fund where 25% of the general partnership is owned by those scientists. I spoke to, initially, the top 120 individuals at Johns Hopkins, the top 30 around the country – Nobel Prize winners, highly cited scientists, which is how academia judges success – who also started two or three successful companies. That is very rare."
"My idea is: if we focus on that small group of academics who also know how to translate basic research into commercial applications, again and again, that way, we are tapping those individuals who can do both really successfully and we want to invest in their 3rd, 4th, and 5th companies. So, to be their partner I go up and say to them "you will own a piece of my fund from Day 1… and in exchange, when you have a new idea or a new company that you are starting, I want a contractual right to participate." 
There now 30 Nobel prize winners who own a piece of Catalio.
And George added another dimension to his creation. "I tell them 'when I see anything from another source [that pertains] to your field … I want you to join me in my internal meetings with the PhDs about the technology" they are working on. 
Among his successes is Thrive Earlier Detection – a liquid biopsy company based on early cancer detection tests created by renowned cancer geneticist Dr. Bert Vogelstein, the father of his Catalio co-founder. "We sold the company to Exact Sciences for $2.2 billion last year." 
Asked to talk about one more he said: "I will tell you about two. I like them both. Compass Pathways, a London-based company that went public in 2020. They use magic mushrooms and other psychedelics to treat depression – it's in Phase 3 trials now. We were early investors – it's a 5x return for me. The third is a famous company that I backed before it was famous – AbCelera, which is working with Eli Lilly on COVID monoclonal antibody treatments."
George learned about The Hellenic Initiative from Anthony Liveris and John Catsimatides Jr., strong supporters of THI's New Leaders. "It's great to bring the Community's Best and Brightest together. Every year John and I buy a Gala table. We bring our friends – Greeks and non-Greeks – and we love what we do."
He wants to see New Leaders in the Diaspora connect with the young entrepreneurs in Greece. "We should do an event when things open up again." 
And George has thought about how to make Greece a high tech power given that individual Greeks are high tech superstars. "I think the Mitsotakis' administration is helping to do that. I have been following the work of the relevant minister, Christos Demas, and the entrepreneurship hub that he is starting to build – it could become the Greek Silicon Valley."
The hub is one key element – a dedicated location. Tax reforms – "Mitsotakis is on that" – is the second. The third piece is investment from funds. "The scene is growing in Greece," he said, "but the key is getting American funds to join us with a sleeve for investing in Greece – and I am prepared to do that. Right now we mange $500 million. We can have a sleeve, with the help of the government and other investors, dedicate some of the capital to companies in Greece." 
And Greece-Israel-Cyprus can be a powerful high tech hub. "I go to Tel Aviv annually. Most investors in my fund are Jewish, and we have talked about it: "Let's combine Athens and Tel Aviv – they are close enough, with similar people."