Pericles "Peri" Navab, Chairman and Chief Executive Officer of PITCO Foods, a leading food wholesaler and distributor, has joined the Board of Directors of The Hellenic Initiative (THI)
January 31, 2023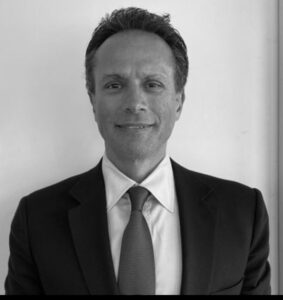 Founded in 2012, THI is a global non-profit organization that brings together Diaspora Greeks and Philhellenes to invest in Greece today through programs focused on economic development and crisis relief. Since its founding, THI has invested approximately $20 million in Greece and is one of the largest Greek Diaspora organizations in the world.
In addition to leading one of the largest food distribution companies in California, Navab is a private investor and philanthropist whose quiet community leadership has focused on the foundational issues of education, poverty and hunger and with honor and respect for his multicultural, Persian and Hellenic heritage.
Navab's keen sense of responsibility, both as a business leader and advocate for economic self-sufficiency, was formed in his early life. He was born in Isfahan, Iran, and fled with his family to Greece following the Islamic Revolution of 1979. Navab's mother is Greek, born in the United States, with mainland and island roots in Agrinio and  Spetses. In the wake of upheaval, the family started over, settling in the Athens suburb of Glyfada. Navab's father, an accomplished cardiologist, was detained, leaving Navab and his older brother, the late Alexander Navab and former THI Board Member, to help lead the family to freedom. The experience was pivotal in forming an empathy for those seeking to rebuild. "Those years shaped us and still influence my business and philanthropic passions today," Navab said.
Navab studied Philosophy at Syracuse University and received his MBA from Harvard Business School in 1996. After success in investment banking and private equity, he pivoted to a career as an entrepreneur and CEO, supporting small business owners who shared the values of economic independence, respect and resilience. "I was fortunate to be introduced to a small family-owned company started by Persian immigrants. On a personal level, I found a kinship with the family. Their story was my story. The acquisition fulfilled my lifelong goal beyond investing – to build, grow, and operate a business," Navab said.
Today, PITCO serves more than 10,000 independently-owned convenience stores, grocery stores, and food service operators in California and Nevada. Working in these communities over the past 18 years, Navab said, "has been the greatest privilege of his professional life."
"Peri Navab is a brilliant example of how we grow the THI family," said George Stamas, THI Board President. "We are delighted to have his commitment to excellence and devotion to Greece on our Board."   
Navab's board appointment follows the distinguished service of his brother, the late Alexander Navab, a prominent financier and philanthropist. A longstanding advocate for THI, Alexander Navab was an Ellis Island Medal of Honor recipient, a national award that recognizes public service, patriotism and respect for heritage.
"Peri Navab brings an extraordinary perspective to this role as a champion for Greece and board member of THI. His experience as a business leader and his relationships across industry, education and politics give him a clear understanding of THI's mission to build a New Greece," said Andrew Liveris, THI Board Chairman.