Partners in Life and Philanthropy – Through THI
January 15, 2020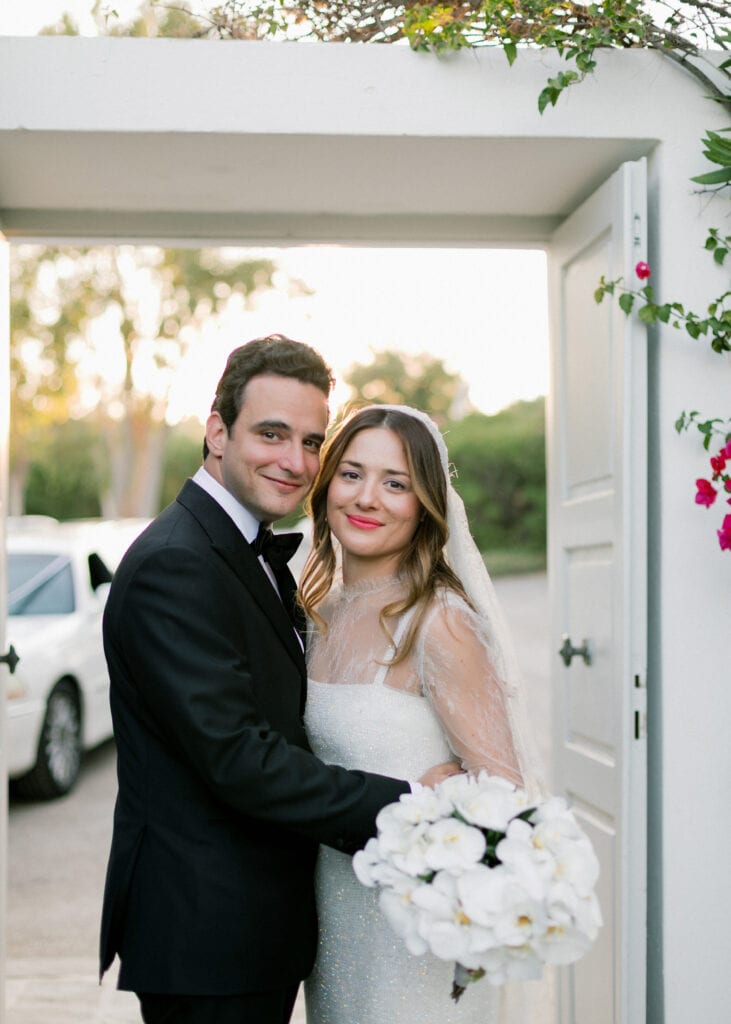 Love between human beings will remain a mystery until the end of time, but among the key elements in romantic chemistry are common interests and values. When Natalie Livaditis and Jason Tsoukas first spoke in Greece they discovered they shared not just a common heritage, but a general ethic of 'giving back' and a particular impulse to want to help the country emerge from its crisis.
They met serendipitously in Athens, where Jason was attending THI's Venture Fair and Natalie was participating in the Capital Link forum on investing in Greece. The day before the Fair Jason, an attorney who had served as a member of the board of directors of the Hellenic Board of Trade of Metropolitan Montreal, found himself at the Hilton.
"I decided to explore and walked into a conference room where a panel was discussing entrepreneurship in Greece. I saw Natalie across the room and sat next to her. Noticing that she was feverishly scribbling notes, I was intrigued and initiated conversation. We had an immediate connection and I invited her to the THI venture fair to be held the next day."
Natalie adds that, "Jason was actively involved in THI's New Leaders. It is a small world as Jason introduced me to the Australian contingent, and I already knew Peter Abraham. I travelled to Montreal to visit Jason and eventually Jason proposed six months after we met on a trip to Australia."
"Nearly four years later, we are happily married and living in Toronto," said Jason.
Both are Diaspora Greeks with strong roots in the homeland. "My family is very proud of our Greek heritage and have been strong and active supporters of the Greek community of Montreal," said Jason. "My great grandfather, Dimitri Zarafonitis, born in Elos, was amongst the first wave of Greek immigrants to arrive in Canada from Greece in the late 1800's…he was instrumental in establishing some of the first movie theatres in Canada. My father's side of the family came from Kastoria and Chania in the early 1950's."
Natalie's mother and father were both born in Australia. "My grandparents on both sides migrated to Australia in the late 1950's, my mother's side is from Kalamata, my father's from Argos. My father has practiced as a solicitor for over 30 years in Melbourne, and has been involved in various Greek community organizations during his life. My mother taught Modern Greek and has also undertaken philanthropic work in the Greek community in Melbourne."
Asked about what their lives were like and how they changed after meeting, Jason said "life was good, but it obviously got a lot better when I met Natalie! I am so lucky to have found such a wonderful person to share my life with. Thanks THI!"
Said Natalie, "I was practicing as a lawyer in my father's commercial law firm in Melbourne. At the time I met Jason I was in Athens making a short documentary on the reunification of the Parthenon marbles…I planned to return to my life in Melbourne, but destiny changed my course!"
It was fortunate, but not accidental that the homeland brought them together – Hellenism is a powerful force in their lives.  For Jason, Greece can be summed up in three words: Filoxenia, Filotimo and Kefi, and for Natalie, it is "a very special country…Greece has experienced significant change and turmoil in recent years on the world stage, however, the Greeks continue to display resilience and fortitude in the face of their challenges, and I admire them for this. Greece's beautiful landscape and sea is unrivalled…and I believe Hellenism has enriched the world so much."
Personally, she said, "it has given me a love of history, theatre, poetry, and philanthropy. It inspired me to study the arts…I am also passionate about preserving and advocating for the return of Greece's cultural property."
Jason too, is committed to philanthropy. "I learned to give back to the community from my father and uncle who have been serving the Greek community as physicians for over 45 years," but numerous other relatives were role also models. "I have continued the tradition in a small way by volunteering for THI. I believe in advocating for causes that help bring about positive change."
Natalie has contributed to her community in various ways. "I was a committee member of the Hellenic Australian Lawyers Association in Victoria. I was also involved with AHEPA, the Daughters of Penelope, and as President of Chapter Kleio, we established a scholarship for artists of Greek heritage in collaboration with Multicultural Arts Victoria."
Their family and personal backgrounds constituted threads leading them to THI. Jason said. "I first became active with THI in 2012 while living in New York. I felt that it was my duty to volunteer my time to the organization and help bring positive change to the lives of those affected by the horrors of the financial crisis. From our discussions the initial idea of the New Leaders was born. I am so pleased to see how far the New Leaders initiative has come since those early days. THI as an organization has restored hope to so many people and has united the global Greek Diaspora to do good in an unprecedented way."
"As a lawyer working in a family run business with many Greek clients," Natalie said, "I have learnt the power of communication," and the power of making connections. "I believe one of the main tenets of THI as an organization is forging connections, working together to combine the talents of the Diaspora to create something bigger for Greece.  Greece is a fertile place for new ideas and growth, and I believe through more THI initiatives Greece and Greeks of my generation can be afforded more opportunities in business and entrepreneurship…I believe ultimately that Greece can benefit from the resources and knowledge which the Diaspora possesses, and we in turn feel closer to the country we love."
And THI helped make it possible for their Hellenic endeavors to be journeys and labors of love.