Natech Shows How Caring Combined with Ingenuity Bring Solutions
August 2, 2021
The men and women of The Hellenic Initiative never miss an opportunity to talk about the success of the enterprises and philanthropic organizations they have been able to identify and help through the years, and they are positively delighted when the innovative and dedicated individuals they meet share their thoughts with others about how much The Hellenic Initiative was able to help them make their progress and big breakthroughs.
Ioannina-based startup Natech specializes in the production of banking software. CEO Thanasis Navrozoglou tells the story of what happened about three years ago after the company made a presentation at The Hellenic Initiative's Venture Fair that got them placed in a mentor loop – they now participate in The Hellenic Initiative's Connect the Dots. 
"The Hellenic Initiative gave me the power to speak to people in America and elsewhere through its mentoring programs," said a grateful Thanasis. "I gained a perspective for how markets work all over the world, and what is needed, not just in markets in the United States but everywhere, because the mentors have positions and experience in a variety of sectors. They helped us to network and to adjust our approaches, products, and needs – and this they provided me without wanting anything in return. They were really happy to help us, and that was wonderful. Such generosity on their part!"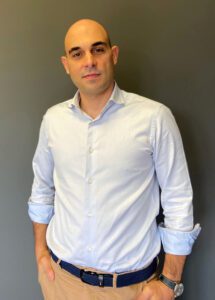 Thanasi added that, "the three mentoring people I worked with have helped me in all areas. They gave powerful perspectives on how to move forward. And now I want to give back – I believe we should always give back when we receive."
Beyond catching the THI spirit, however, there are genes and examples at play behind Thanasis' enterprising and philanthropic approach to life. 
The company started up in 2003 – but the story has earlier roots – his parents were involved with computers and software in their beloved and beautiful city of Ioannia in Epirus. Actually, the Navrozoglou family has origins in the renowned city of Caesaria, in Cappadocia of Asia Minor, and his mother's roots are in Epirus – though she was born in Manhattan's Washington Heights.
His younger brother also works in the company, focused on finance. Thanasis himself earned his MBA in Manchester, UK. 
"In 2003 we began to create banking programs for small cooperative banks – one of which was based in Ioannina. As the company developed my father began to step away" he said, but he clearly left his mark on his sons and their endeavors.  
That bank eventually became the Cooperative Bank of Epirus and little by little Natech turned its focus to the entire cooperative banking sector in Greece.
The next step came in 2012 and was prompted by the wave of consolidation in Greece's banking industry as a result of the Greek Economic crisis.
"We decided to create a new generation of systems and to also explore what was required to expand into the international market. The systems needed to be multilingual, able to support multiple locations in multiple time zones, etc." 
From 2018 on, most of Natech's clients are foreign banks – and they are now exploring the United States, mainly credit unions.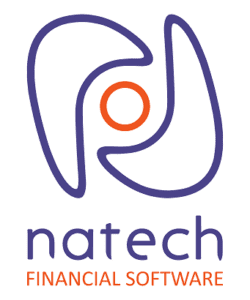 Natech has carved out a potentially lucrative niche as the friend of the small banks, entities that offer much to their customers, but are themselves largely forgotten by their industry and the companies that service it. The company made a name for itself by being able to solve certain technical and operational problems. "We saw the needs of the small banks. All the big IT players are focused on the big banks." 
"Small Is Beautiful" the noted economist E. F. Schumacher, but small can be big too. According to Kathimerini, a major Greek newspaper, Natech's target market "has some 6,000 clients and an annual turnover of 90 billion euros."
Small can also mean big challenges, however. Small banks with staffs of 100 or 200 people can't afford a large number of people working on the back end – the side of a company made up of administration and support personnel as opposed to their client-facing employees. 
Back-office support makes possible functionality that customers demand which big banks can afford but small banks cannot. For example, with the smallest banks, when customers go to web banking or mobile banking, they don't always see their current balance; sometimes they see figures from a few hours earlier. The big banks can display data on their apps, but through complex and expensive means. 
Natech solved this problem for smaller banks. "It's our most important initiative, Thanasi said. "We created systems that are live 24/7 for customers – it is the only such system in the world … with us, everything is live."
They are also one of 35 firms in the world that builds core banking systems, and they are currently developing "end to end systems" that will cover more than 95% of the IT requirements of banks.
"We are moving forward developing 'banking as a service," he said, explaining that, "we want to go to small banks and tell them 'we will give you IT, the technology, whatever you need to operate' but we also want to give you the services that are required to operate" better – to be the banks' back end.  
The immediate task at hand for Natech and everyone in the world is moving past the pandemic, but Thanasis is looking well past that, for his company and his country. "Greece is shaping up into a technology hub. It is far more welcoming of investors than had been the case for many years. Today, someone can invest in what is seen as a developed country that moves faster and with fewer bureaucratic obstacles than in the past and which is also a pillar of stability in its region," he said.
And Thanasi can testify about recent progress. In the past outside Greece, "they would look at us funny when we would say 'we are a Greek company' – but now, he notes, "they say, 'Ok you are doing some very cool things there.'"