Imagination Rules the World – And the Hotel Industry
May 5, 2021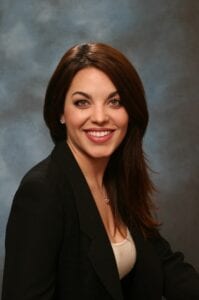 Visitors to the website of The George, Napa Valley's new boutique inn, will be intrigued – "The George is one of the most successfully executed examples of late nineteenth century residential architecture, and as such, is part of the National Register of Historic Places and Subsequent National Parks Service Evaluation." 
When they travel there as guests, they will fall in love.
Kiki Theodorides, whose family created the remarkable new travel experience, says The George is a "different spin on an 'inn'. It's not what you would consider a 'bed and breakfast' – its very luxury and high end, not a 'mom and pop' place. One of the important questions for us when putting it together was 'how do you change the mindset and concept of what an inn is."
The website only begins to explain why the family succeeded: The George, commissioned in 1891 and "known as the handsomest house in town … has been re-imagined into a 9-room luxury boutique inn that captures a new balance of contemporary elegance with a stylish grandeur for the 21st century."
The George was more or less an accident – if you believe in such things. 
Kiki's family does not have a hotel background – they worked mainly in banking and real estate and the mortgage business. "We came across this property that basically was an investment on an asset – it had to be renovated, and were thinking 'what is the highest and best use' for it, and we had this wild idea – Kiki, her mother, and her brother –'let's turn it into a really cool boutique inn and see what happens."
They have long worked together – her mother Patty was a banker – "she was so successful in the mortgage business she wanted to share it with us." 
As an historic building it made sense to turn their new property into an inn. Born in Greece and now retired, Patty had time to manage the construction and work on the interiors, and her daughter and son handled the back end – there was abundant paperwork and a complex process awaiting them. 
The end result was not merely an appealing hotel, however. "What makes The George special is that it's family-run by Greeks," Kiki said, "so we really bring forth the Greek warmth and hospitality of the place."
Interestingly enough – and making the idea of owning a hotel even more tempting to people – like fans of the hit sitcoms 'Newhart' and 'Fawlty Towers' – Kiki notes that is not as complicated a business as people make it out to be. "You don't have to be a hotelier or go to hospitality school to understand how to treat somebody well," she said.
Kiki says hotels require simplicity and thoughtfulness – a warm personality blended with common sense, perhaps – which her heritage from her mother's homeland, Tripoli, and her father's roots in Kozani supplied in abundance. 
"You walk in, we are not in your face," it's an elegant experience for the guest and a simple activity for the staff.
Malia Artsitas Director of Guest Relations, Kiki says, "will put together an itinerary for someone for winetasting and dinner that you have never seen!"
Because the hotel doesn't have mega amenities like pools and spas, the staff of The George is focused on helping guests have fantastic experiences in the area through their networks of partnerships. "They are really coming to enjoy Napa Valley, not a hotel. We will receive you and make you comfortable, and you will really experience the Valley," said Kiki.
Of her own journey, she said, "I love the creative part of it – branding, marketing it, picking all the amenities – putting it all together." And she is ready for more.
The family has started looking for a place in Greece. "You learn so much when you do something like this, Kiki said, "why should it go wasted?"
"Greece is the perfect place for these types of concepts and experiences, but the challenge is to open a place like this that is not seasonal – it has to be open 12 months out of the year to truly make sense."
That fits in with the Greek government's priority of moving away from the sea and sun summer only tourism model – and Greek and EU assistance is available. 
Hotel creation in Athens was booming pre-COVID and continues, and Piraeus – which reminds some people of San Francisco – is also stirring. Kiki has a good feel for the area, having lived a couple of years in Athens and Thessaloniki, which also has year-round potential.
She gets annoyed that friends, like many Diaspora Greeks and non-Greeks, see Athens only as a stopover before hopping a ferry to the islands, but the city has evolved in the past few years. Kiki says, "Athens is amazing – it's the best hidden secret: great food and cafes" in addition to the antiquities, and there are appealing nearby beaches and islands. 
Looking to the future – something her family is good at – she says "you can use your very cool inn as a hub – in Athens, or Piraeus near the ferry piers – as a hub to travel between places." And the imminent new Metro stations and the tram in Piraeus will substantially boost accessibility.
Indeed, there are lovely neo-classical and other styles of houses in the hilly Kastella District overlooking Mikrolimano bay and elsewhere that are crying out to become inns.
Kiki's enthusiasm for Greece is reflected in her support for The Hellenic Initiative. She learned about THI through several good friends that are involved. "I also follow through social media. Anything that supports our Greek culture and heritage and continues it is fantastic, and connecting with each other around the world is very important."
Connecting young entrepreneurs in the Diaspora and the growing number of young entrepreneurs in Greece also excites her, and she is very impressed with how savvy Prime Minister Kyriakos Mitsotakis has been in his use of social media platforms. "He is connecting all of us around the world back to Greece – and organizations like THI make us feel like we are being tied back in" to the homeland.