Helping People Live Their Dreams in Greece
October 9, 2021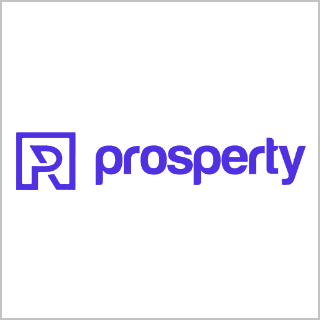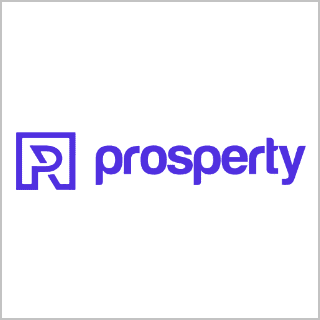 Antonis Markopoulos Co-Founder and CEO, Nikos Patsiogiannis, Co-Founder and COO, and Antonis Despotakis, Co-Founder and COO, are the driving forces behind Prosperty, a dynamic Greek company that is "building the future of real estate, using proprietary technology and data intelligence on the real estate market to provide a holistic and end-to-end experience for property owners, buyers and tenants, at a click of a button," according to its website. It "revolutionizes the way the real estate industry works and offers simple, contactless, transparent, and efficient procedures for the property selling, buying, letting and renting for all."
With a doctorate in Electrical Engineering, Antonis Markopoulos worked for many years in the technology realm and as a good father, he wanted to share the fruits of his success with his children. "I decided to buy some real estate for my children in 2018" – a nice dream that was turning into a nightmare. 
"I saw how difficult and complicated the process was and I said to myself, 'why is it so hard for someone to invest to buy a property, and why is there such an exhausting struggle with the bureaucracy?"
Thus the journey to Prosperty began as Markopoulos began researching how technology could be used to facilitate and streamline transactions. He then built the team and created a hospitable company and website. 
Especially for foreigners, buying a property in a country like Greece serves two simultaneous purposes, Nikos Patsiogiannis said: to have a place to visit during the summer but also to have income through the property. 
Asked about the realty challenges people faced before Prosperty and how the company now helps them, Antonis Despotakis said, "we live in a beautiful country that is attractive in many ways and at a time when interest rates are virtually zero, so people see real estate as an investment opportunity. But there are numerous challenges to be overcome, beginning with Greece's bureaucracy." 
He explained that, "there is also a lack of trust in the majority of professionals in this field – and that is why many real estate matters are handled through law firms. That is why the process seems like a black box. Buyers cannot follow all the procedures, tax offices, and organizations."
"And this is where Prosperty comes in," Nikos Patsiogiannis noted. "There is visibility and transparency throughout the process. We have digitized the whole process, making it faster and easier – by digitizing the documents, managing interactions with all the stakeholders, coordinating everything. We even present virtual tours and buyers can make offers and negotiate online."
And we provide a cash-back guarantee for the proper transfer of property to the new owners in the local land registry." Prosperty handles the full range of investment properties, from small properties to luxury homes.
Antonis Markopoulos offered some preliminary advice to Diaspora Greeks who are interested in buying property.
"The time is right, now," he said. "Ten years after the economic crisis we have been through, Greece remains one of the countries where it is least expensive to invest in real estate. The opportune time is now, as Greece has very good long term economic growth prospects and prices are rising. Everyone is waiting for the boom – but the boom has begun, and real estate is part of this boom story." 
And besides the obvious homes that one can buy in the islands, Antonis Despotakis emphasized that, "there are great opportunities for properties in downtown Athens that become available through the resolution of non-performing loans (NPLs). Prosperty is very well positioned in that market through agreements with various funds and by working directly with Greek banks."
"We handle the whole process. Yes, that is my advice too: The big opportunity is now, and if the bureaucracy has been giving you a hard time, Prosperty is the solution," said Nikos Patsiogiannis.
They have also noted that the trend of Diaspora Greeks moving to Greece – before and after retirement – has been accelerated by COVID, and he includes those developments in his vision and plans for the future.
"We see the trends, the return of Brain Drain Greeks and the coming of Diaspora Hellenes, whether they wish to work remotely or retire. Prosperty can be helpful in the investment part of that endeavor. Indeed, we can help with all aspects of the process, helping people find their ideal homes for their life now, for retirement and beyond," Antonis Despotakis said.
Serving the needs of the Diaspora Hellenes is one of the most important goals of the company, motivating them to make Greek property more accessible to people who love Greece and want to invest at some point. They also serve those who already have properties and want to sell them.
Andonis Markopoulos also appreciates the role Diaspora Hellenes play not only as individual investors, but collectively, through organizations like The Hellenic Initiative. 
"We have many friends and acquaintances who have lived in America for years and tell us wonderful things about THI," Antonis Despotakis added. 
"THI is helping Greece a lot – Greece needs such initiatives. This is why we chose to join THI's Global Corporate Partners Program.  THI has a big network," Nikos Patsiogiannis noted. "Its members include experts in all fields who can help Greek companies be on the cutting edge."
For more information, visit theprosperty.com.