A Greek-American Success Story, Ted Leonsis
December 13, 2018
Ted Leonsis is founder, chairman, majority owner and CEO of Monumental Sports & Entertainment, which owns the 2018 Stanley Cup Champion Washington Capitals, NBA's Washington Wizards, WNBA's Washington Mystics, AFL's Washington Valor and Baltimore Brigade, the NBA G League's Capital City Go-Go and the NBA2K League's Wizards District Gaming. Leonsis is a co-owner of aXiomatic, which has controlling interest in global esports franchise Team Liquid. Monumental also owns the 20,000-seat Capital One Arena and operates MedStar Capitals Iceplex, the Capitals' training facility, and George Mason University's EagleBank Arena.
An integrated media, technology, sports and entertainment company, Monumental also runs Monumental Sports Network, a first-of-its-kind regional sports network for digital, mobile and over-the-top platforms. Monumental and NBC Sports Washington, part of the NBC Sports Group, have developed an advanced media partnership that includes NBCSW's exclusive media rights to the Capitals and Wizards, and saw Monumental become an equity partner in NBCSW. NBC Sports Group has also invested in Monumental Sports Network, creating a cross-equity leadership structure.
Beginning in the fall of 2018, as part of a joint venture with the D.C. mayor's office and Events DC, Monumental will lease space in a new facility in Southeast Washington. The facility will provide a cutting-edge arena for the Mystics and the Go-Go, as well as a top-of-the-line practice facility for the Wizards, the MedStar Wizards Performance Center. As cofounder and partner at Revolution Growth, a $1 billion set of investment funds, Mr. Leonsis and his partners make a select group of speed-up capital investments in businesses each year, typically investing $25-50 million per deal.
Mr. Leonsis is a nationally recognized entrepreneur, investor, philanthropist and award-winning filmmaker, who has won Peabody and Emmy awards. He sits on a variety of boards, including American Express and Groupon, and is the former vice chairman and president of AOL.
---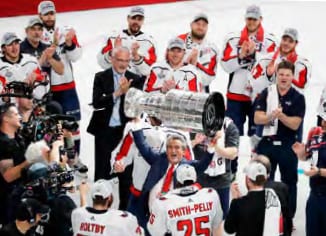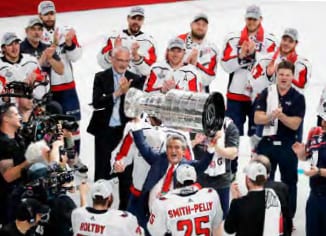 What is it about your Hellenic background that you value most?
I am very proud to be descended from the people who gave Western Civilization its civilization! And coming from Lowell, Massachusetts — the real "Athens of America" — believe me, I know what it means to be Greek. Hard work, integrity, family, community."
What is your definition of "philanthropy" – a completely Greek word?
Philanthropy is indeed a Greek word, and means "love for your fellow human being." For me, it means giving back to my community and society in ways that foster the advancement of my fellow human beings, that alleviate suffering and promote success."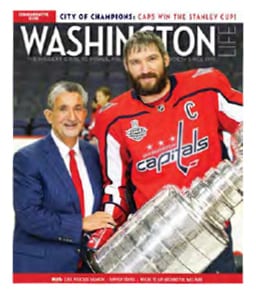 Why did you join the Board of Directors of THI?
When I was approached to be among the founding members of The Hellenic Initiative Board of Directors, I understood at once that this group of men and women were deeply concerned about Greece and its future. It was right in the middle of the economic crisis, and we all knew that the Diaspora had to act. We have acted and will continue to help Greece, and THI has established a reputation of accountability that makes us an effective organization."
What do you think is Greece's greatest gift to the world?
There is no question. It's democracy with a small d. The idea that all of us are equally important to society and that we all have significant roles to play is the "Acropolis" achievement of the Greeks."
How confident are you about Greece's economic recovery, and what role does the Greek Diaspora play?
Now that the bailouts are officially over, it is easy for people to say that the crisis is over, but the deleterious effects of the austerity programs will take years, even decades to overcome. I am glad that organizations like THI are there for the long haul, because we are going to be needed."