THI Talks To New Leader: Tony Kariotis
September 4, 2020
Meet Tony Kariotis, a THI New Leader and founder of Greece Media.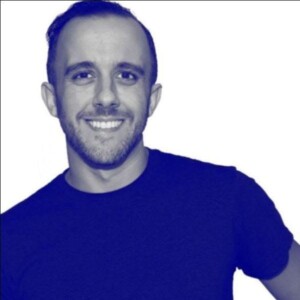 THI's mission is to support charity organizations and economic development in Greece. What part of your work do you see as complimentary to that?
I am the founder of Greece Media. A company dedicated to bringing Greece to the world through digital assets. A part of the companies plans is to host charitable initiatives to help Greece. We have lots planned in this department!
Aside from Greece Media, I am also the director of the Teddy K Classic Foundation which organizes an annual memorial basketball tournament for Greeks, in the United States. Proceeds benefit a scholarship to a Greek-American heading to university. On top of that, we donate a percentage to a charity in Greece.
THI New Leaders chapters are growing in leaps and bounds. Why do you think young Greeks feel the need to connect with each other?
I feel as Greeks feel a sense of comfort when working together. It feels as if you are working with 'one of your own' a sense of knowing each other. Sort of how you feel when you arrive in Greece as a Greek of the diaspora and you feel as if you've known the barista that just made your coffee for your entire life. There is also a sense of pride that comes from working with your own. It's something I truly stand by.
We hear from our New Leaders all the time that they would like to be connected to young professionals in Greece. Do you have any ideas of how you would like to make more connections with Greeks in Greece?
This is a challenge I feel a lot of Greeks in the diaspora face. I feel that organized events in Greece dedicated to Greeks in Greece and Greeks of the diaspora to connect are the solution. This pandemic has shown us that we also do not have to be in the same room to showcase ourselves, so I would feel as if digital panel discussions with young professionals in Greece that are committed to connecting with the viewers in some sort of way after the event would be beneficial.